1 tag
"I am a votary of truth and I must say what I feel and think at a given..."
– Gandhi
Independence and Schools
Are we raising our kids to be independent? More importantly are the schools teaching its students to become independent? Sadly, the answer is no. I spent more than 16 years in educating myself, in India and USA as well, and there was never a day when I was encouraged to create something of my own, run my own business. Back then Schools and Curriculum were started to support industrial revolution,...
2 tags
Succeed
Nobody succeed all the time. We don't even need to succeed all the time. Few times is enough. Enough to take where you want to go. Enough to succeed.  Everybody fail more than they succeed. Not just you, me, or Late Steve Jobs. So why care about not succeeding. Just keep walking, the Johnie Walker way, and celebrate whenever you succeed.
1 tag
Responsibilities
I was born with no responsibilities. Other than feeding myself and having sex, just like my grand grand grand parents. But you people created some for me, hoping that would make my life better. And Then I created some for me, hoping that would make my life better. Now I'm worrying more about making my life better, than actually living it. The same life where I'll eventually die.
Life's more fun when uncertain
You plan and it works, it's good, no surprise. You plan and it fails, it disappoints, leaves you sad. You're vulnerable. You don't plan and it works, it excites, surprises. You don't plan and it doesn't work, no disappointment, no sad.
1 tag
Winning
I want to be different. I want to win. Winning often involves changing. Change brings resistance. Ignore resistance and I either win or fail. Obey resistance and nothing happens, I stay wherever I am. No win, No fail, I just become one of them.
3 tags
A blind man becomes the first person to drive...
Google released the video to celebrate that it has safely completed 200,000 miles of computer-lead driving. Steve Mahan (a legally blind resident of California), took the driver seat for a special drive on a carefully programmed route to experience being behind the wheel in a whole new way. Also take a note of this interesting comment from YouTube: no more DUIs
1 tag
"Chinese parents can order their kids to get straight As. Western parents can..."
– Amy Chua in her book Battle Hymn of the Tiger Mother
2 tags
Stick for a while
The world is changing fast enough, whatever's new today will be old tomorrow. While I agree that change is often good and it is essential for a better future, I do feel that these changes are coming too fast and will make you feel dated (even if your last move was a month ago!) Every new change, be it technology, fashion, government, automobile etc. comes with a value and have an expiry...
3 tags
1 tag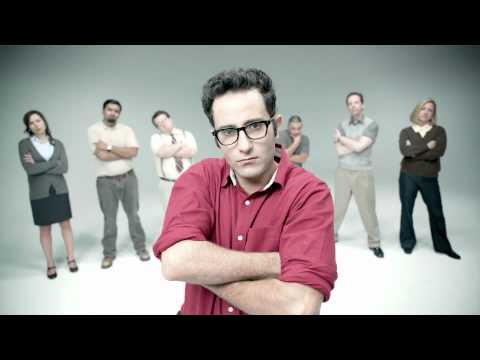 3 tags
"Just write poorly. Continue to write poorly, in public, until you can write..."
– From Seth Godin's blog post Talker's block 
3 tags
Books I'll reading over next few weeks.
Anything You Want: 40 Lessons for a New Kind of Entrepreneur by Derek Sivers The Thank You Economy by Gary Vaynerchuk The Lean Startup: How Today's Entrepreneurs Use Continuous Innovation to Create Radically Successful Businesses by Eric Ries Ignore Everybody: and 39 Other Keys to Creativity by Hugh MacLeod Made to Stick: Why Some Ideas Survive and Others Die by Chip Heath, Dan Heath ...
1 tag
2 tags
"Drink your tea slowly and reverently, as if it is the axis on which the world..."
– Thich Nhat Hanh
2 tags
1 tag
Four stages to grow as a team
I was recently reading an article on group dynamics, when I came across this interesting break down of group development stages by Psychologist Bruce Tuckman. It was an interesting read on why a team fails to become 'A TEAM'. Here's a quick glance: Forming First stage of team forming. The individual's behavior is driven by a desire to be accepted by the others, and avoid conflict. Serious...
2 tags
Brilliant marketing by Domino's Pizza!
I have always admired Dominos for it's pizza and website, and now it's recent marketing campaign has turned me into a fan! You must have already seen their pizza tracker when you order pizza from their website. Now they have gone beyond to get some awesome feedback from the customers. After you have made your order, you may now write a feedback with your picture, and Dominos will run...
2 tags
How to manage expenses at different stages of...
Mint CEO Aaron Patzer talks about the history of Mint.com, from its startup to being acquired for $170 Million. AAorn shares some real numbers from Mint finances. Mint CEO Aaron Patzer on Startups from Techcrunch on Vimeo.
2 tags
With Facebook being evaluated at $100 bln, do you...
With valuations for tech companies going through the roof from Facebook on down to Dropbox, the endless bubble debate sees no end. Paul Kedrosky and Vivek Wadhwa recently got into it on Bloomberg West TV. Source:http://wadhwa.com/2011/07/15/techcrunch-the-endless-bubble-debate-kedrosky-vs-wadhwa/
1 tag
3 tags
Disciplines of User Experience
Human-computer interaction is about paying attention to people and their relationship with computing. Information architecture is about making things findable. Interaction design is about making things usable. Content strategy is about making things meaningful. Experience design is about making things seamless. Persuasive design is about making things influential. Source (& suggested...
3 tags
2 tags
What happens when you create a cutting edge...
Kim Bieler, Apt Media in an interview with UX Magazine A lot of times what I see is, in a project, if we show a lot of concepts and one of them is a cutting-edge concept and the other is more middle of the road, like a safer concept, a lot of times they'll go for the safer concept. But then you've shown them something that's going to push the envelope a little bit, and a lot of...
1 tag
So you have an idea, now what?
If you're like me, who every now and then have a kick ass idea that you fall in love with, you must read this (little long!) article 'From Idea to Interface' by LukeW. If you're in hurry, here's an excerpt to keep you interested: The Creative Process The "eureka" moment often happens when we tune out and relax. The creative process is how our brain works. ...
1 tag
"Work for a coal mine and make minimum wage. Discover a coal mine and never need..."
– Seth Godin
4 tags
I love Seth Godin
It is not a surprise that I like and want to share almost every post coming out of Seth Godin, but this time I couldn't resist. This morning I read 5 consecutive posts from him, and they were all masterly written. This guy is brilliant, and should run for President! He has tons of posts you should check out. Here are 5 of his must read recent posts: Selling nuts to squirrels Are you a...
1 tag
"Glory lies in the attempt to reach one's goal and not in reaching it."
– Mohandas Gandhi
1 tag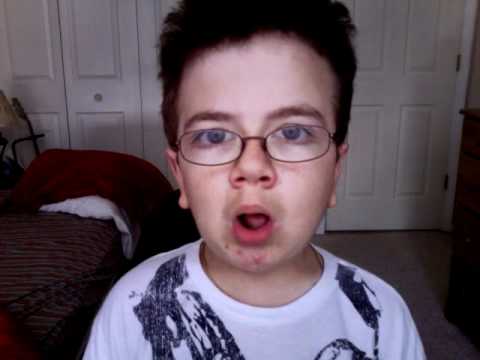 2 tags
"If you're going through hell, keep going."
– Sir Winston Churchill
No matter if
… you change or stay put, win or fail, be big or small, be fast or slow, criticize or appreciate, be left or right, be liberal or conservative, are atheist or believer. You should be good as long as your thoughts and actions leads to good.
3 tags
Dieter Rams' ten principles to good design
Is innovative – uses technology to innovate Makes a product useful – emphasizes the usefulness and functionality Is aesthetic – beautiful and makes people feel good Makes a product understandable – at best, it's self-explanatory Is unobtrusive – is neutral and lets user impose their personal style on it Is honest – doesn't promise things the product can't deliver Is long-lasting – is...
1 tag
2 tags
Osama is dead, Obama can have some fun now!
4 tags
The problem with Meritocracy
I was watching this documentary on Indian Institute of Technology (IIT), world's toughest educational institute to get into. Its a famous saying that combine Harvard, MIT and Princeton - then you will get a feel of the level of IIT. The journalist interviewed some notable IIT grads around the globe like Vinod Khosla (Co-Founder Sun Microsystems), Narayan Murthy (Founder Infosys). So,...
2 tags
2 tags
Watch
Beware online "filter bubbles": As web companies strive to tailor their services (including news and search results) to our personal tastes, there's a dangerous unintended consequence: We get trapped in a "filter bubble" and don't get exposed to information that could challenge or broaden our worldview. Eli Pariser argues powerfully that this will...
1 tag
"Is it not enough to know the evil to shun it? If not, we should be sincere..."
– Mohandas Gandhi
2 tags
10 reasons why Google Wave died :(
Found this presentation explaining why exactly Google Wave (undoubtedly one of the best product coming out of Google) failed miserably. Google Wave Learn more about Google Wave 
1 tag
"If you haven't found something strange during the day, it hasn't..."
– John A. Wheeler
2 tags
One more reason to love Google!
Just came across this campaign from Google (probably the coolest one!) to educate its users about its different services. Google Demo Slam - Where a little creativity takes demos from mundane to mind blowing!  Here's one of my favorite: Three girls use Google Translate to call a real Indian restaurant and order in Hindi for their Demo Slam!
1 tag
2 tags
Interesting smartphone (also a laptop) from...
Found it interesting, thought I should share! Motorola recently launched the new addition to new age smartphones, Motorola Atrix 4G. Not a big fan of Motorola but appreciate their effort of being a little different and thinking ahead. (Images used from PCMag, Motorola Atrix 4G images on PCMag) In case you find it interesting, read more about Motorola Atrix 4G being compared with Laptop...
2 tags
Watch
Anand Agarawala presents BumpTop, a user interface that takes the usual desktop metaphor to a glorious, 3-D extreme, transforming file navigation into a freewheeling playground of crumpled documents and clipping-covered "walls." Note: Bumptop had been acquired by Google, and is no more available for download. 
www.thegatesnotes.com →
Bill Gates, is a person to be admired most for giving back to society. And this personal/official website where he shares his thoughts, is undoubtedly one of my favorites. Thought I should share… PC
1 tag
For all Angry Birds Fan! Say what? say what? FUCK...
Angry Birds has been undoubtedly the best mobile game I've ever played! Here's a short funny video of a Angry Birds and Pigs signing a peace agreement! Peace ;) PC
1 tag
If only we could make things easy for an upcoming...
Why does an upcoming artists  has to come up with at least 8 tracks (1 original best track and 7 supporting okay tracks) to make an album, and then hope people like his 1 best track. Sounds broken, isn't it?  I think it's broken, and here's how: Time: An artist will have to wait to come up with 7 supporting tracks before shipping his single best. Quality: The time he could...
2 tags
"When you start following instructions, you are not an artist."
– Seth Godin